The Machine Connection is northern Utah's CNC turning expert, providing two-, three- and multi-axis turning capabilities.
Our standards allow for maximum process accuracy and efficiency. For our clients, that translates to quick turnaround and the lowest possible cost. We specialize in prototypes, production runs and replacement components. However, we work hard to ensure that we meet our clients' need while exceeding their expectations.
We are based in Orem, Utah, but we serve customers throughout the United States.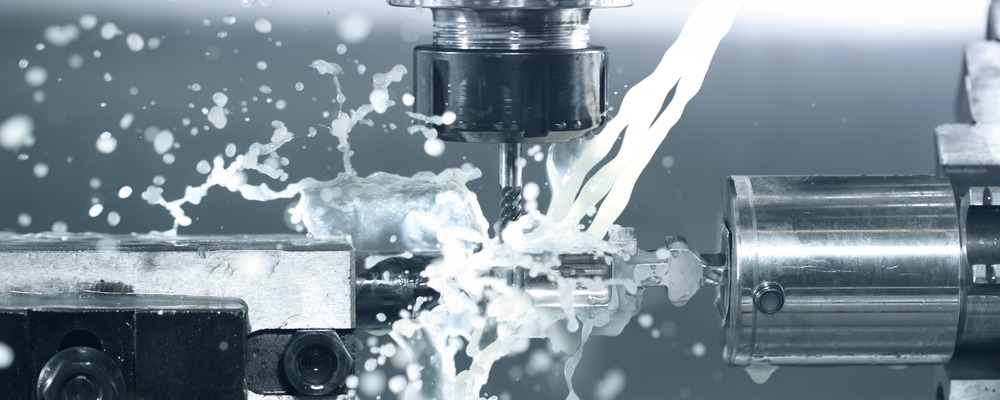 Highly Advanced CNC Turning Technology
Our highly advanced CNC turning technology involves high-precision, computer-operated lathes. Our experienced technicians program the machinery to cut and shape metal or plastic materials to the electronic specification provided by the customer.
Once the lathe is programmed, technology takes over.
This allows us to produce your desired quantity of components with appropriately close tolerances and the precision you demand, at the lowest possible cost and shortest turnaround time.
Our turning centers offer exceptional flexibility was well, allowing us to produce results you may not find from other local machinist shops.
Flexible CNC Turning Options
The Machine Connection can produce components using ferrous and non-ferrous metals, composites, plastics and more. We can form, face, drill, threat, cut and bore to create accuracy and precision.
We work with a wide variety of industries, including automotive, aerospace, mechanical and electronics. Whatever your needs may be, our experienced team will strive to exceed your expectations in every case.
You can also choose the finished surface type you prefer. We can leave your components with an as-machined finish, or we can lightly deburr. A tumbled finish will eliminate tooling marks and leave your components with a slight brushed look or matte finish.
Value-Added CNC Turning Services
When you trust The Machine Connection for your CNC machining needs, you will benefit from our decades of experience and value-added services.
You can transmit your CAD files to us electronically and, in most cases, we can turn your price quote around in one day or less. We can also make recommendations for materials to reduce wear and improve tolerances, or to produce a more cost-effective solution for your needs without sacrificing quality.
We can also work with you to handle your urgent turning, milling and machining needs, to minimize downtime for your organization. Our responsive services and expert machinists provide clear advantages you'll be hard pressed to find from our competitors.
Here at our Orem UT machine shop, we stock a variety of materials; however, we can source most any product that your project requires. As a one-stop CNC machining shop, we also offer CNC milling and CNC laser cutting services.
Contact The Machine Connection today for a quote on your CNC turning project.